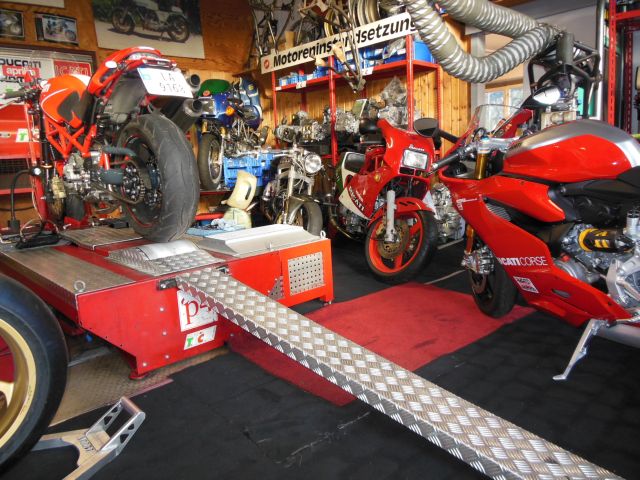 Welcome to Ducati Aprilia Kämna!

In our new onlineshop we have special area for dealers and workshops to see dealer prices and discounts. To get access to this area, please create a customer account on our Homepage and send us an email, we will activate your dealer prices.
Our main business is production and developement, delivery and mounting of special- and tuningparts, beginns with the first Bevel up to all current Ducati modells, also Aprilia 2 and 4 cylinder bikes!
Service, quality management and advising is most important for us! We are a trustworthy contact for all technical questions!
Crankshaft and cylinderhead repair/tuning is one of our specials.
We ship daily and worldwide!
If complete engines, parts, service or rebuild of classic bikes (Ducati Bevel) or building of podium racebikes! Ready to Race! This complete wideband of tuning- and special parts and bikes is all available in our Shop!
All of our products are tested and estimated by ourself, otherwise we dont sell it!
Convince yourself of our reliability and our over 32 years experiance!
If you are interested in a cooperation we like to put your address and your link to your homepage to our dealer partner list.
Just send us an email with your ideas or questions and we will help you!
Best regards
Rüdiger Kämna, Hauke Bestian