Tuning Examples
Welcome to Ducati Aprilia Kämna
We ship tuning- and specialparts for Ducati and Aprilia to workshops, dealers, raceteams and private persons wordwide!
Tuning preface
Tuning and optimization

Ahead we would like to say that tuning and optimization is always a quite expensive operating field and you could´nt expect any miracles by simply economical optimizations. Careful installation must always be considered as a basic condition. Please get sure that you have all necessary tools available and please do this job only when you have appropriate experiences in this range. You can also ask us before starting.

Experience and caution are the best partners in tuning and optimization.
Make yourself "smart" before installation. The fitting instructions are very helpful. If you have problems, call us!

In most cases tuning and optimization is not legal, caused by very strict noise and emission editions.

Tuning or optimization should be divided in three categories:

1. torque increase
2. broadband extensions
3. maximum performance increases

All projects you can discuss with us before.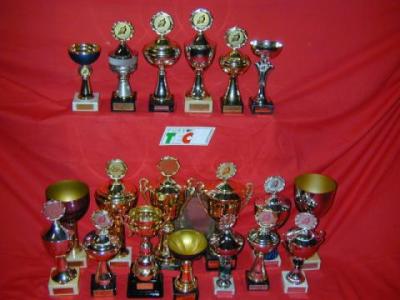 To maintain the typically character of the engines the easiest way is natural capacity. This work isn´t so easy to do, and therefore accordingly expensively. But first we show some other methods to increase performance:

-Double ignition for 2 valve models. Results a smoother engine run. The compression can be raised again and it lowers the inclination to knocking in high revs. Additionally it increases the torque in the complete range.

-Lighten and fine balancing of the flywheel. Brings spontaneous responding of the engine and by the fine balancing the quiet running is recovered.

-Adjustment of component weight. Pistons and piston rods are adapted on 1/10 Gramm weight. Brings mechanical discharge of construction units and small torque increase by "harmonious" interlinks of weight conditions.

-Higher compression. For strange reasons the 750er and 900er engines are relatively low consolidated. Here it should go upward on reasonable values. Increases torque over the entire speed range, whereby the thermal additional charge can be regarded at values of 10,6:1 or 10,8:1 as quite justifiable.

-"Sharp" cams. Brings naturally most horsepower and torque achievement but engines looses torque in the lower ranges. This looses can be limitated by consulting the mentioned actions above.

-Capacity extension. To get the most harmonious torque and horsepower performance. Horsepower and torque are raised evenly over all speed ranges.

There are further methods of optimization, and/or Tuning of the engines. Type-caused it gives certain lacks at each model which should be eliminated before starting the work.

Attention: with all Tuning and racing parts with do-it-yourself installation no guarantee or warranty is taken over!
Tuning reports