Ducati Clubrace - Assen 2022
Hello fellows,
After a "racing-break" of almost two years we could finally participate again in the Ducati Clubrace in Assen. What a wonderful weekend, we were very happy to join such events again.
This year we went to Assen together with Michl, who normally rides his Aprilia RSV Mille or RSV 1000 R on track.
The Clubrace was the first time for Michl on a Ducati.
We prepared for the Assen weekend our old proto-Demon, made some suspension settings and were excited to get some impressions from Michl after first rides.
On Friday we had four training sessions with best weather conditions. The first two sessions Michl took it "slowly" to get some feeling for the bike and engine characteristic. Very soon he got trust for the Demon an made big steps for better lap times.
On Saturday the weather changed the conditions we usually know from Clubrace rain showers and windy dry periods in a fast change… you could say too wet for slicks too dry for rain tyres…
Q1 Michl only made ten laps on slicks. Rain tyres were prepared.
On Q2 Michl decided for the slicks again and qualified for starting position 17 of 28, very good result for first rides on a Ducati.
On Sunday was no sun, sat rain…
So Michl raced on rain tyres. He made a good start and a good race. Finished on position 12.
We are really happy with this result and it was a lot of fun to see how fast Michl made progress with the Demon.
Winner was:
1. Kevin van Leuven
2. Dirk Werkmann
3. Yme-Jan Hofstee
Big congratulations to Bob de Boer for his selfbuild winner bike and thanks for using our performance parts in your engine.
Overall it was a brilliant weekend again with many many interesting "fuel-conversations" beside.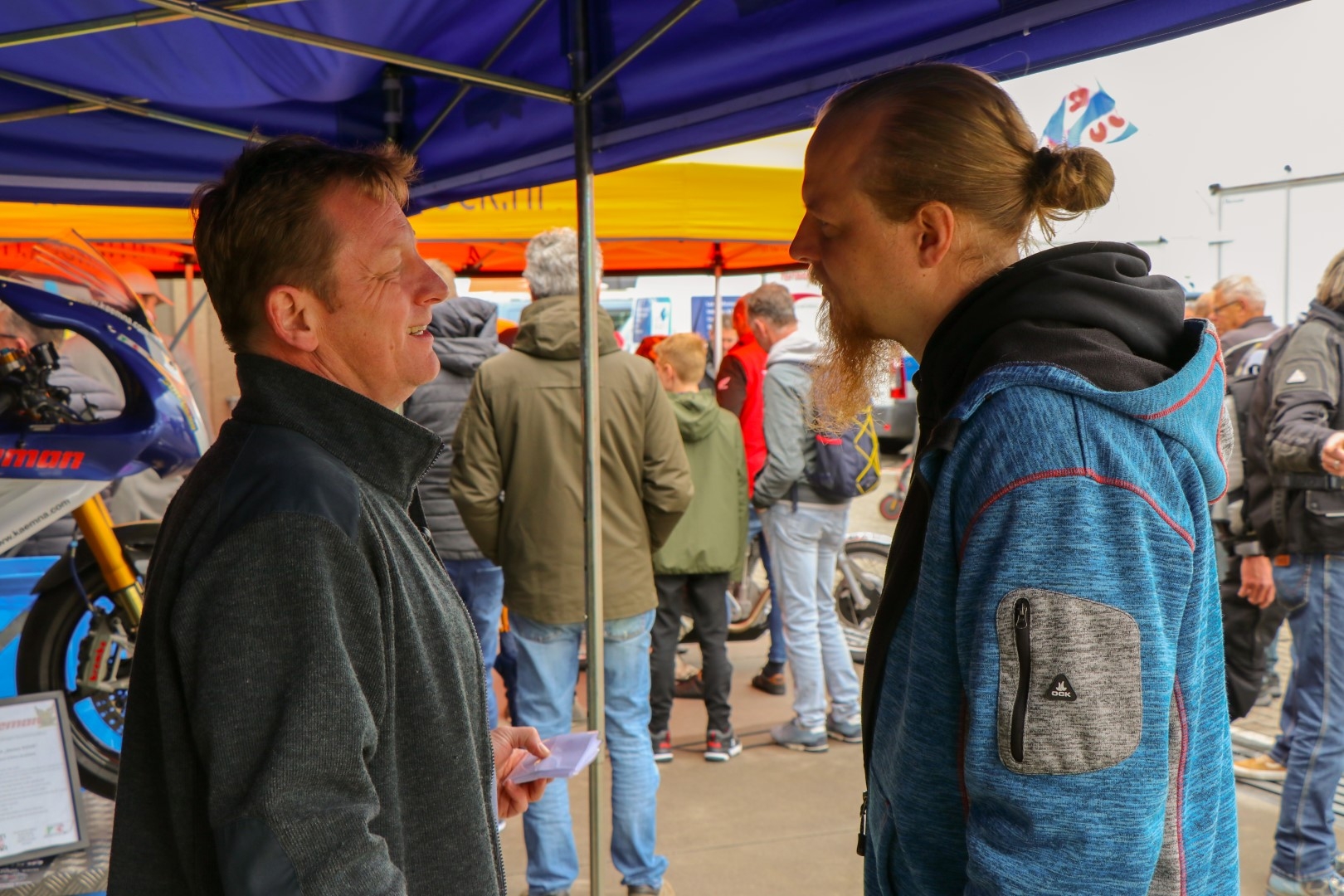 We were very happy to meet you all again and are looking forward for the next event see you soon.
Stay tuned
Your Ducati-Aprilia-Kaemna Team